We are proud to present our Body Armor T Shirt Collection.
These T-Shirts are dedicated to the men and women who are required to wear body armor in the course of their work to protect themselves while keeping our streets, neighborhoods, and the world safe. Thank you for your service.
All T-Shirts are made in America and are eye catching and very high resolution. They are cool, unique, comfortable, made from high quality fabric, and are great conversation pieces. Wear them with jeans, shorts, uniform pants, or with your favorite workout clothes. These T-Shirts are guaranteed to get people's attention.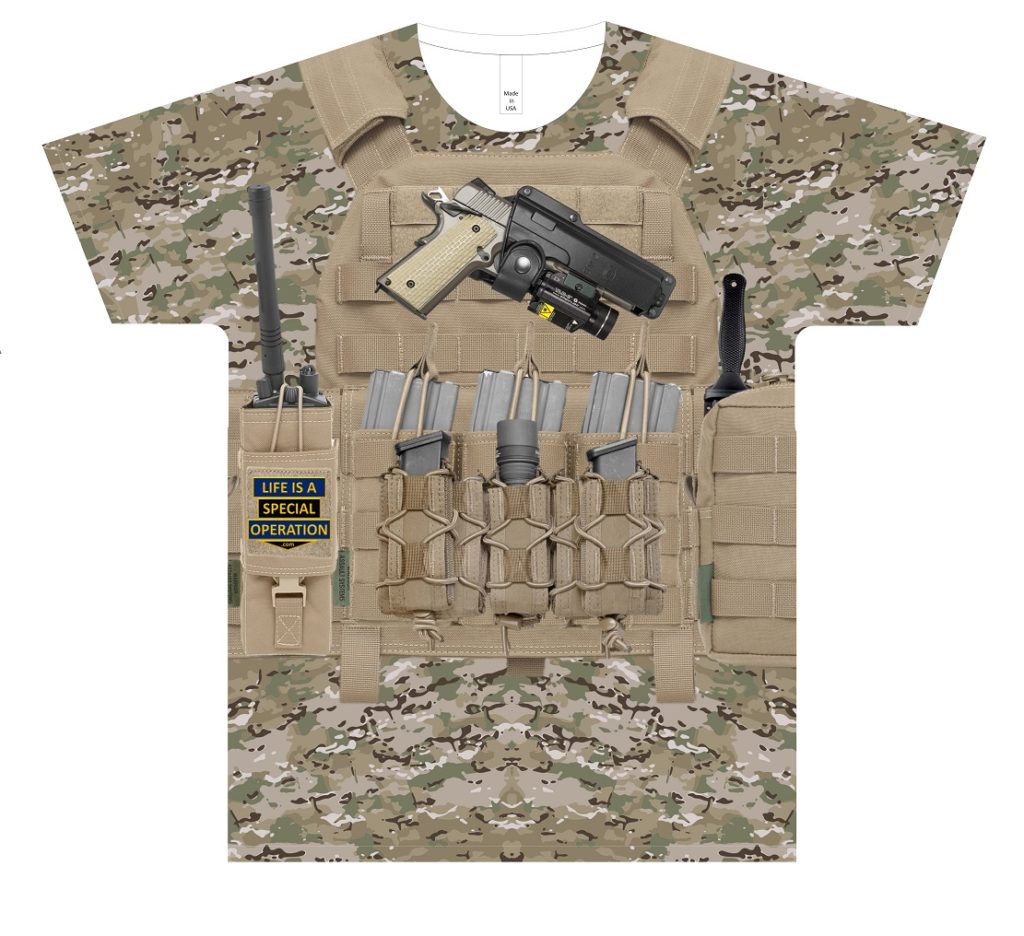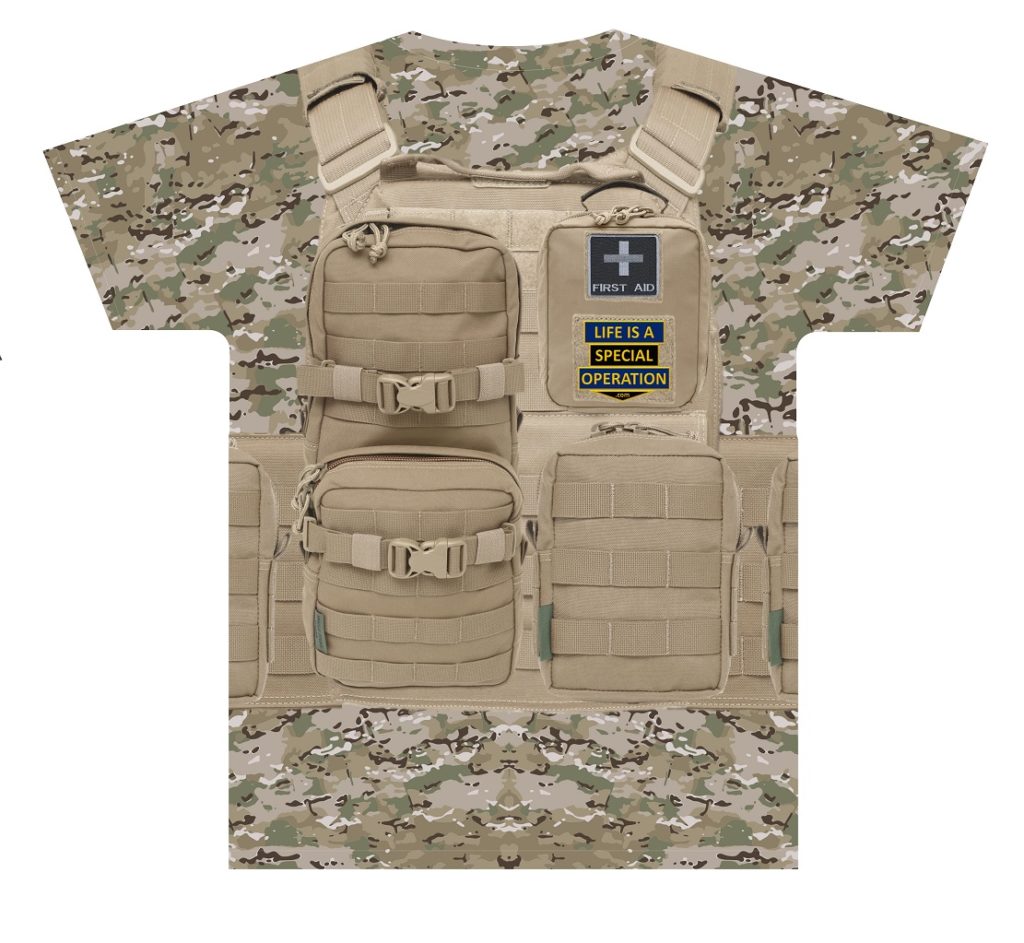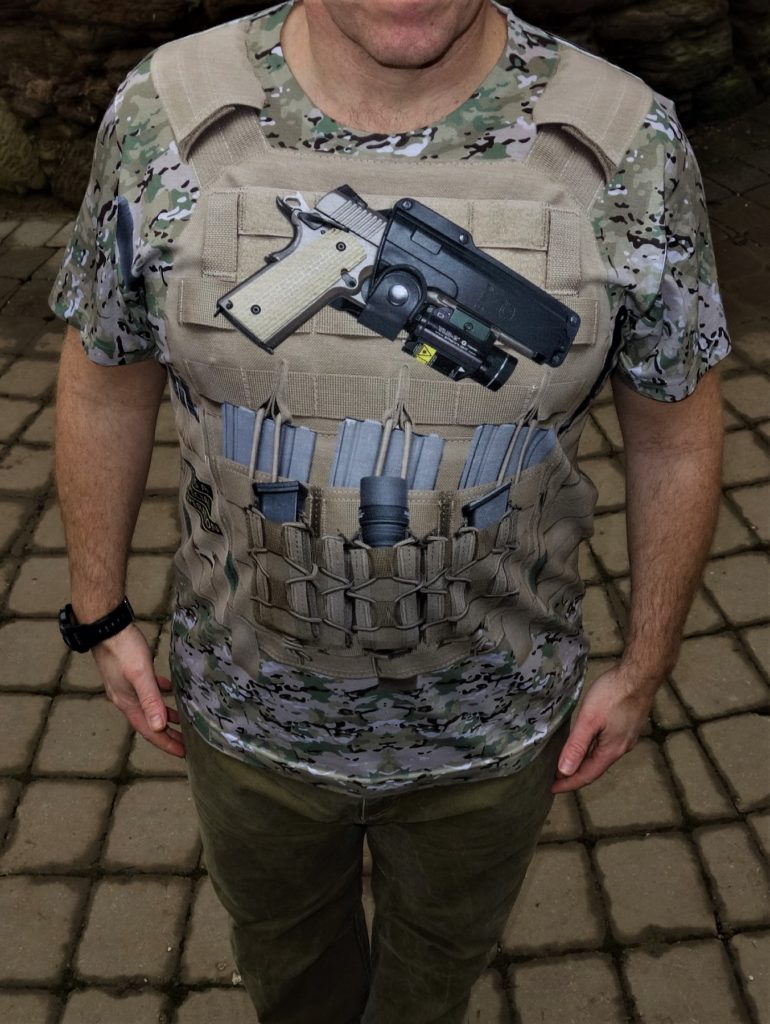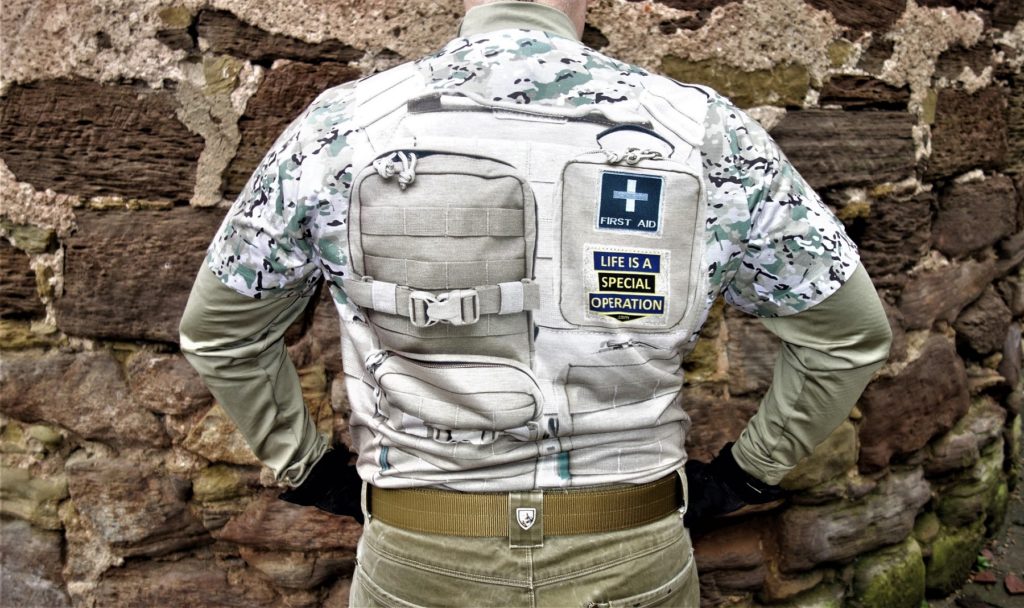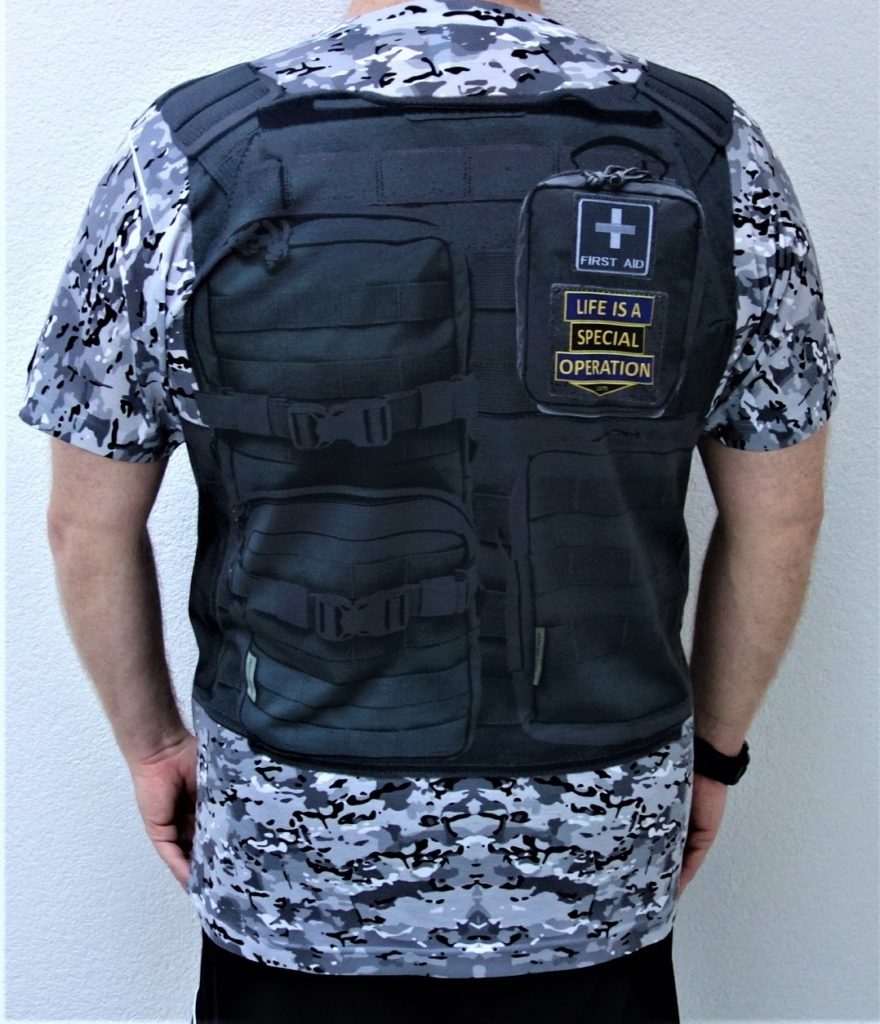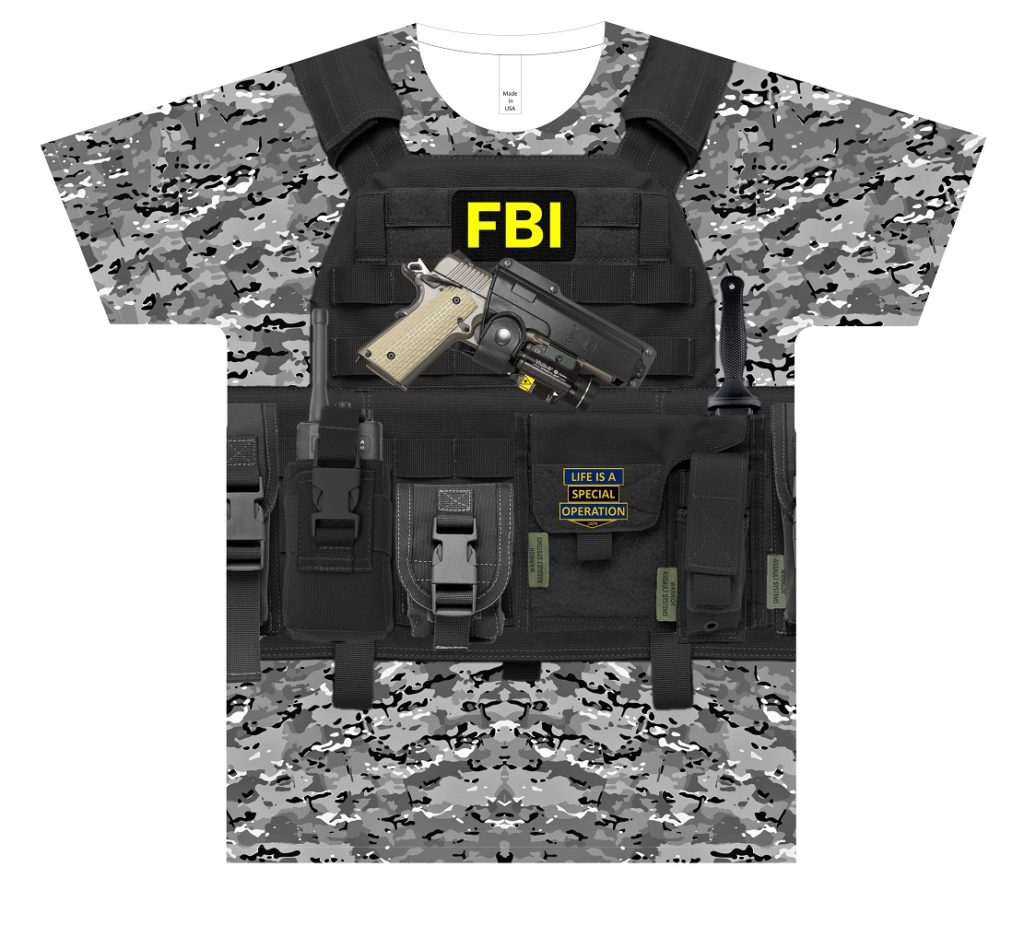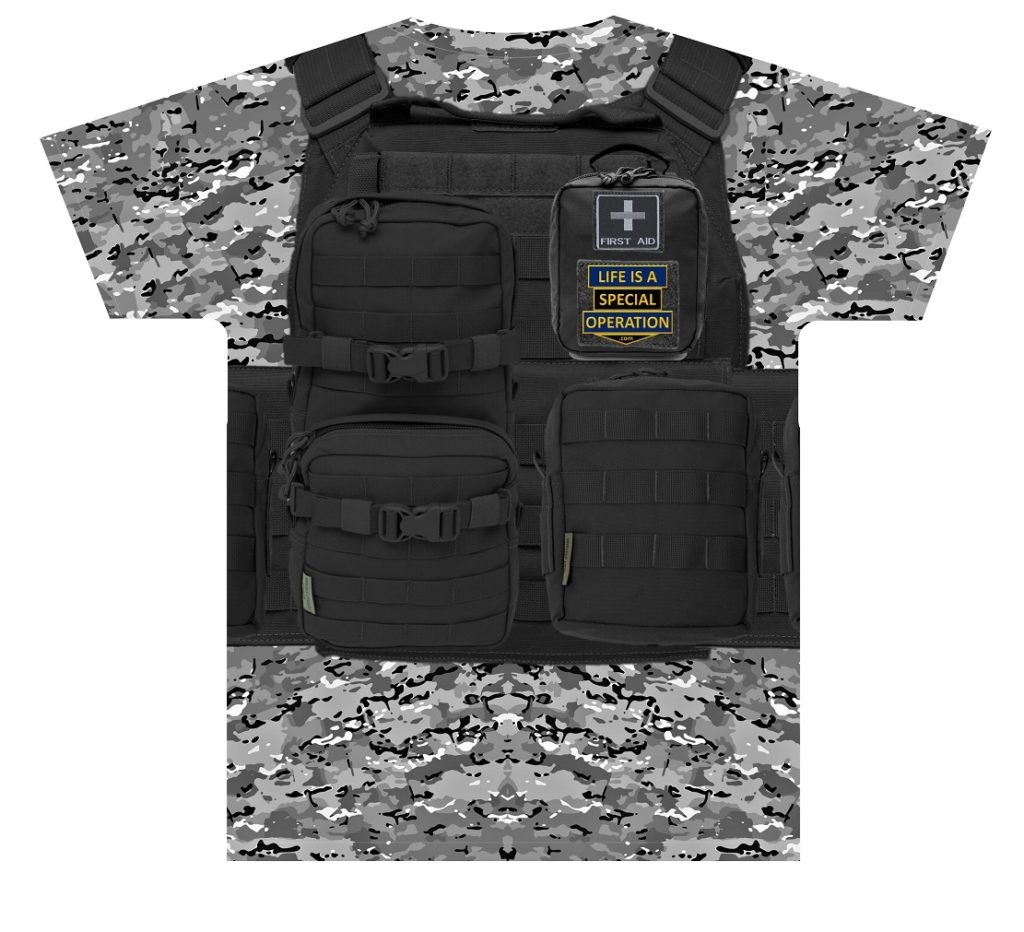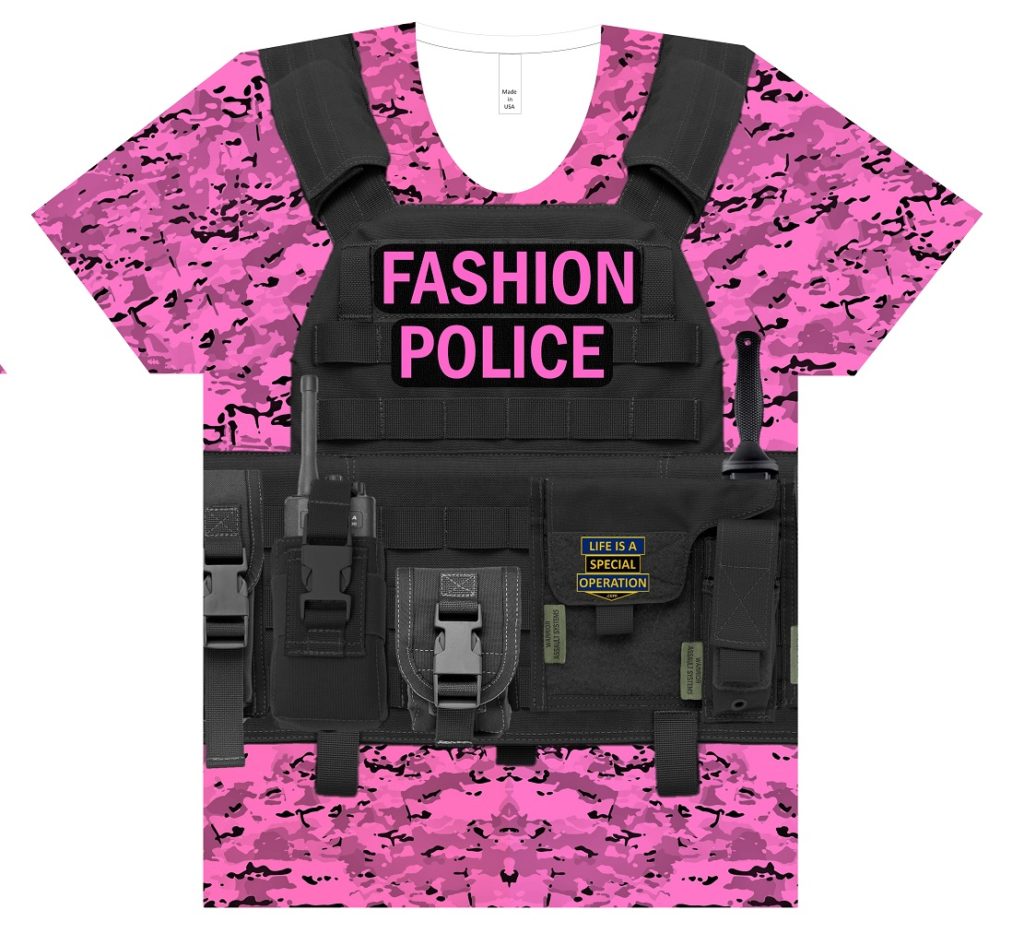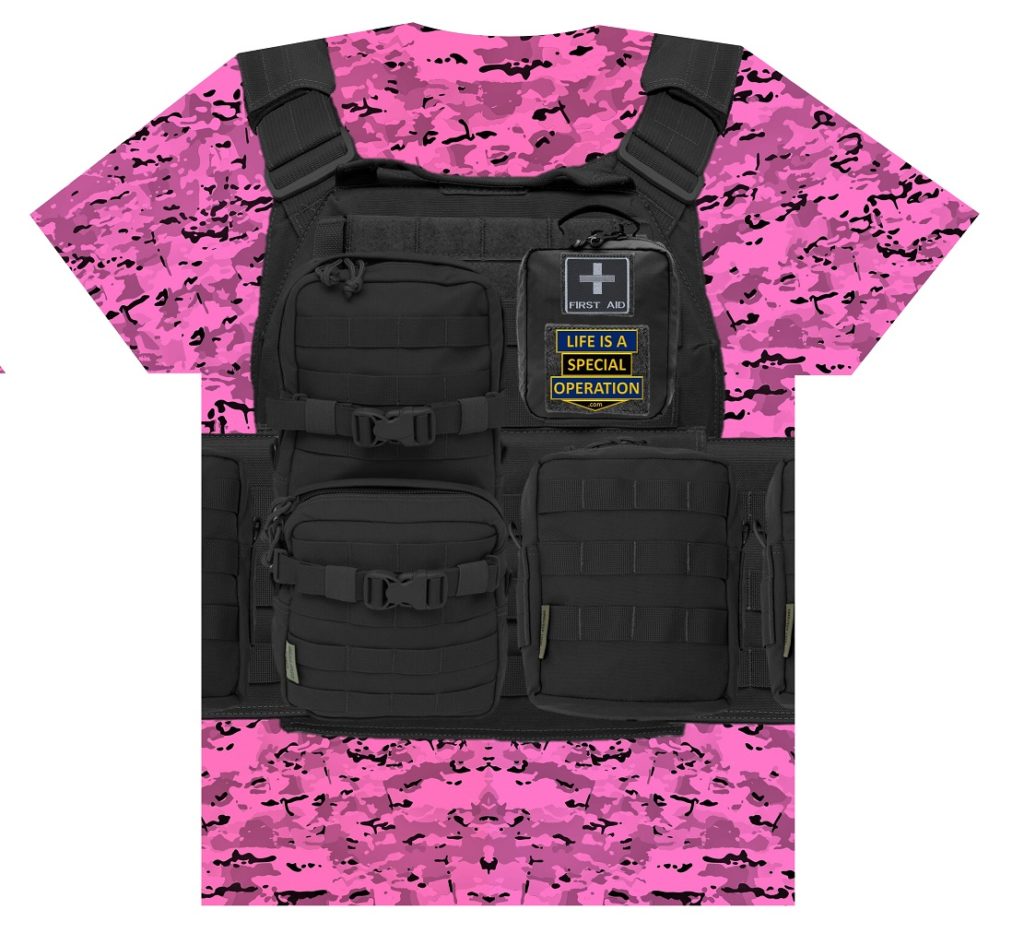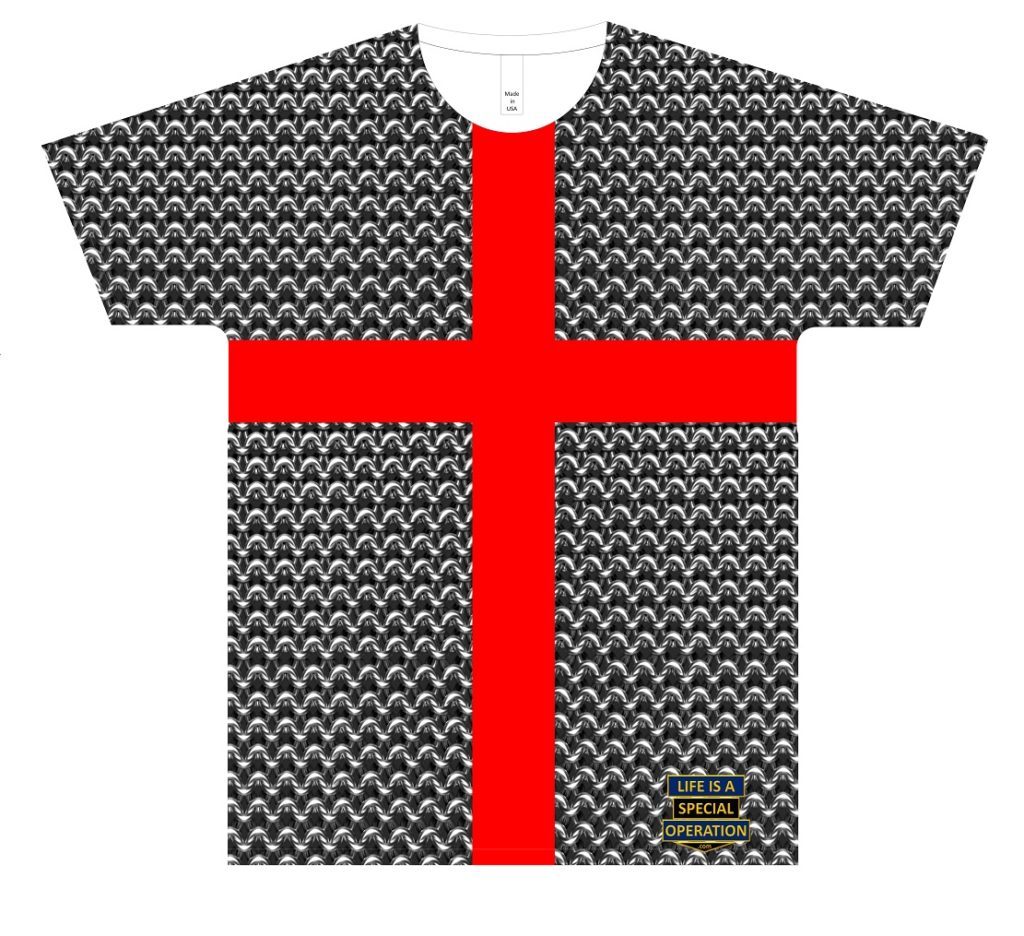 Many thanks to the great people at Warrior Assault Systems for their pouches and body armor images.
Many thanks to Fobus Holsters for their Tactical 1911 Holster image.
Many thanks to Cold Steel for their Counter Tac 1 Knife image.
These T-shirts are very soft and lightweight. Because they are polyester, they have natural wick-away properties. The design is sublimation printed, with high definition and vivid colors that pop all-over the shirt!  Although these T-Shirts are printed in surprisingly high resolution, every sublimated T-shirt will have very small "cracks" or "creases" in the design.