The US Army invests millions of dollars every year into training and developing dedicated, elite performers and turning them into Special Forces Operators. But prior to even beginning training, there is a multiple week try out system which is called selection.
But why is there selection in the first place…. The answer is simple. The Army wants to see if you are a good investment.
They have to know that the men they selected to go through millions of dollars worth of training are not going to quit half way through the training process.
"Life is a Special Operation" is pleased to give you the "5 Essential Training Tips to Prepare for Special Forces & Delta Force Selection."
I recommend the below pieces of gear… which you can buy through Amazon.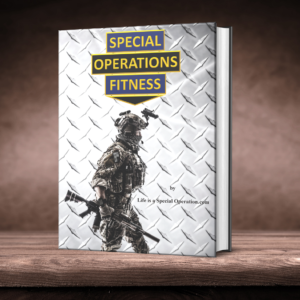 Special Operations Fitness $10.00
Special Operations Fitness is a 12 week unconventional training program designed by a Harvard educated Strategist and Special Forces (Green Beret) Lieutenant Colonel to shred body fat, increase cardio vascular efficiency and muscular strength, teach or reinforce essential self-defense techniques, build confidence, and increase physical and mental performance.
Special Operations Fitness includes:
Philosophical principles of Elite Fitness
The 12-week Special Operations Fitness program
A progress tracking check list
Detailed descriptions for 12 weeks of dumbbell and body-weight boot-camp style workouts, 6 exhausting self-defense kick-boxing workouts, 2 lung crushing swim workouts, 2 unique biking workouts, 2 flexible cross training workouts, and 6 hikes
-We are a participant in the Amazon Services LLC Associates Program, an affiliate advertising program designed to provide a means for us to earn fees by linking to Amazon.com and affiliated sites.